Types of Tires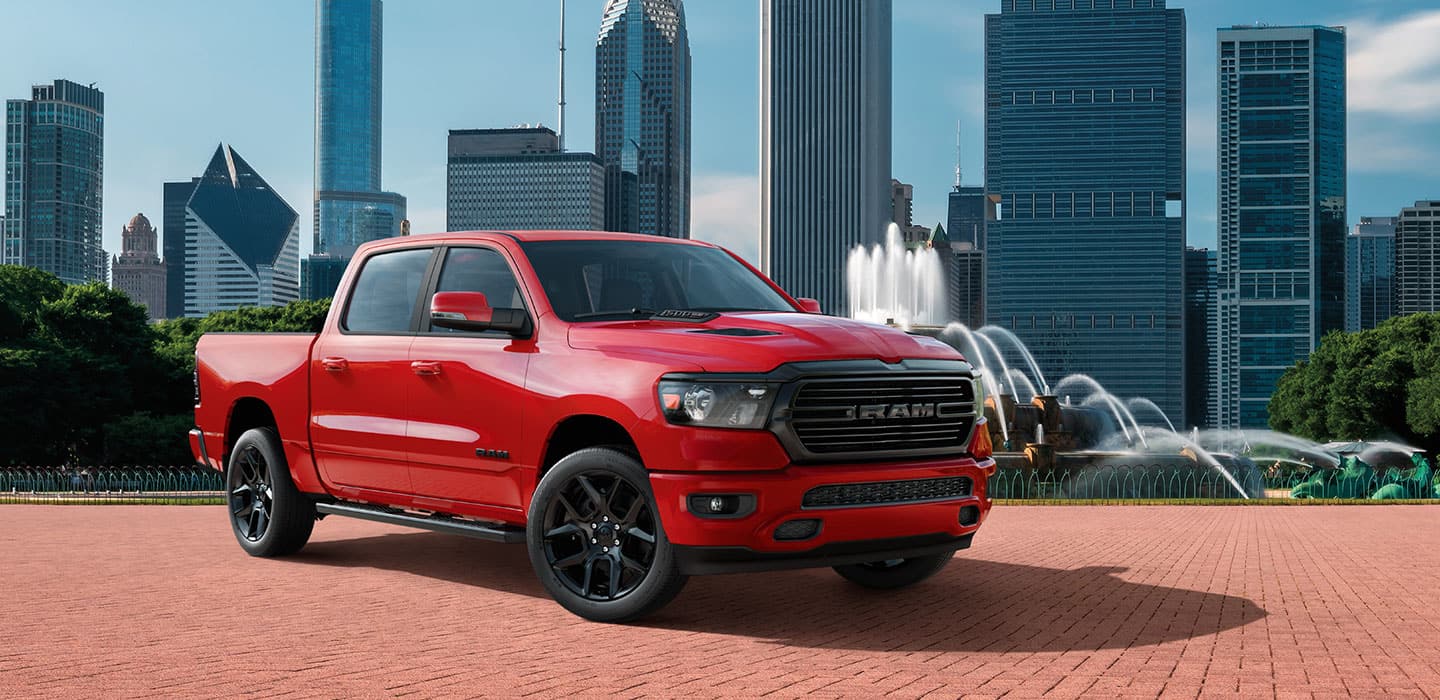 Types of Tires
Brought to You by Classic Chrysler Dodge Jeep Ram
At Classic Chrysler Dodge Jeep Ram, drivers will find a high-quality service department that can take care of all their vehicle needs from oil changes to tire rotations and more! Our certified technicians have years of training and experience working on every Chrysler, Dodge, Jeep, and Ram model, they know just how to keep your vehicle running like-new so you can get back to life. Tires are one of their specialties! We are going over the different types of tires out there and what type of vehicle they are best for, so when you are due for a new set, you know just what you need!
How do I determine what kind of tires I need?
There are a number of different types of tires on the market and we understand it can be difficult to find the ones you need when you are not properly informed. First, you should think about the type of driving that you are doing day-to-day and the weather you generally drive in. Is it pretty mild all-year-round or do the temperatures regularly dip below 45-degrees Fahrenheit? You should also consider the type of vehicle that you drive, a Ram 1500 or maybe a Dodge Challenger, and just how you drive it or want to drive it. All of these things impact the type of tire you should choose.
Type of Tires to Choose From:
Summer Tires: If you drive behind the wheel of a standard-size passenger vehicle like a minivan, SUV, or sedan and the climate does not regularly dip below 45-degrees Fahrenheit, summer tires could be for you! These tires do well in both dry and wet conditions. Wet refers to rain though, not heavy snow or sleet like winter brings.
Winter or Snow Tires: If you live in a colder climate where the temperatures do regularly dip below 45-degrees Fahrenheit, winter or snow tires may be a good choice for your vehicle. These tires are specifically engineered to do best in wintery weather conditions with the traction, control, and grip you need to take on the snow and ice. Special rubber is used to make winter/snow tires which are more pliable in colder climates for better traction and braking.
All-Season Tires: All-season tires are great for those who live in an area where you do experience all four seasons but the winters are pretty mild. These tires are built to handle both dry and wet roads year-round, including snow. All-season tires come in two categories: Touring and Passenger. Touring offers less noise and better handling while passengers offer a smoother ride and longer lifespan.
Performance Tires: If you have the need for speed, performance tires may be for you! These tires provide better cornering and enhanced handling. The most common types of performance tires include competition, ultra-high performance, high performance, and performance. These tires are typically wider with shallow treads which creates a low-profile look and feel.
Truck Tires: Another type of tires are Truck Tires. Which kind of truck tire you choose depends on how and where you drive. Taking on off-roading trails or regularly driving through heavy snow? Highway truck tires provide a smooth ride in all seasons with durable tread patterns. Performance truck tires are built to withstand higher speeds and deliver enhanced handling and braking no matter the road conditions. There are also all-terrain truck tires that boast a larger tread pattern for mud, gravel, and sand. Lastly, there are mud-terrain truck tires that have the largest and most aggressive tread pattern that is perfect for heavy mud and deep snow conditions.
Get New Tires with Classic
The Classic Chrysler Dodge Jeep Ram service center in Madison, Ohio is here for all the Chrysler Pacifica and Dodge Durango drivers in the area who need a new set of tires! Our Saturday and early-bird hours make it easy to find an appointment that works with your busy schedule, so you don't have to worry about missing any part of your life. We also have a shuttle service that can help you get back to your home or the worksite. Book your next appointment with ease by filling out our
appointment request form
, right here on our website, or give our service department a call at 440-462-1839.