2023 Dodge Hornet Coming Soon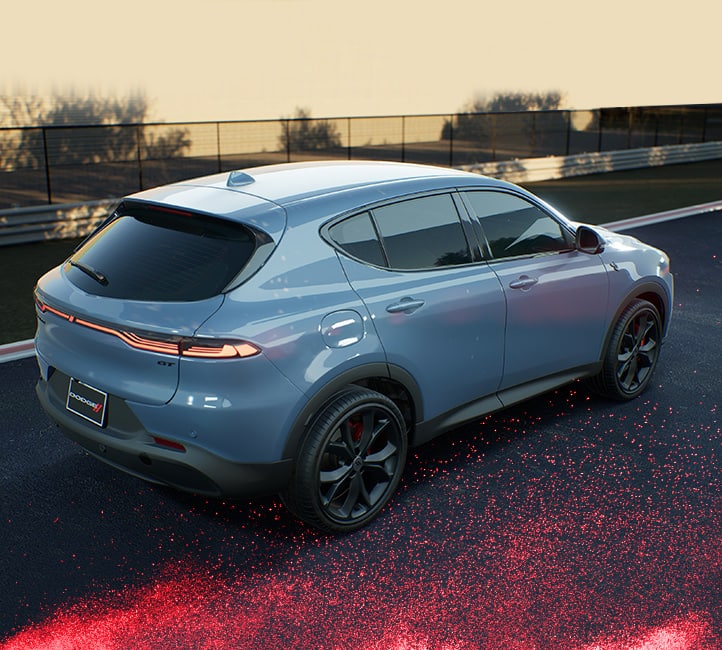 2023 Dodge Hornet Coming Soon
Buy a 2023 Dodge Hornet near me
When it comes to an automotive brand that truly does care about continuing to be innovative as the years go on, no one is doing it like Dodge. While you'll still be able to find Dodge classics like the Charger, Challenger, and Durango, there is a new option coming to your local dealership. We're talking about the 2023 Dodge Hornet, which introduces the muscular exterior design and a driver-focused interior to the CUV segment. That's right! Dodge has officially entered the CUV segment, and they won't be leaving this segment anytime soon. That's because the Hornet really is unleashing the kind of design and power that no one else was ready for. Between all of the standard features, and an engine that keeps things moving, this is the kind of vehicle that you need to get behind the wheel of. Keep reading to find out more information on the just revealed 2023 Dodge Hornet.
What powers the 2023 Hornet?
Look, we're talking about a Dodge vehicle, which means power is always going to be the center of discussion, and for good reason. The long history of Dodge has already proven its track record, and we're here to tell you that the Dodge Hornet is ready to carry that torch, too. You'll be able to find yourself with a Hornet R/T plug-in hybrid model, the very first electrified vehicle from Dodge, that can get you as much as 383 pound-feet of torque and 285 horsepower. You will even be able to get as much as 30 miles of fully-electric range, thanks to the 1.5.5 kWh lithium-ion battery that is available. There is also a 2.0-liter turbocharged 4-cylinder engine, too, which produces around 295 pound-feet of torque and 265 horsepower. No matter where you are going, this is a vehicle that has a vested interest in giving you the performance of a lifetime with every drive.
What additional performance features come with the Dodge Hornet?
Beyond just focusing on the engine itself, we want to tell you about some of the most important performance features that help the Hornet stand out from the rest of the potential competition. A few of these features include Koni frequency selective damping shocks, Brembo four-piston front fixed calipers, enhanced body stiffness, dynamic torque vectoring, brake-by-wire Intelligent Braking System, front and rear fully independent suspension, and dual-stage-valve suspension. However, with something like the GT GLH Concept hanging around, there are some fascinating features like an unrestricted dual exhaust, stage kit, a suspension lowering kit, and exclusive Direct Connection GLH graphics.
What does the Hornet come with for technology?
We've discussed the power and performance of the Hornet, but what about technology? Dodge is holding nothing back. Every single Hornet comes with a Uconnect 5 system, which offers you wireless Apple CarPlay and Android Auto, along with Amazon Alexa. You'll also find a 12.3-inch digital cockpit cluster screen and a 10.25-inch touchscreen. Some of the top safety technology here include automatic emergency braking, a lane support system, blind-spot detection, rear cross-traffic alert, lateral control, intelligent adaptive cruise control, driver attention assist, and traffic sign recognition.
2023 Dodge Hornet at Classic CDJR
Now that we have told you more about the 2023 Dodge Hornet, we hope you will consider choosing Classic CDJR as your dealership of choice. We know that this is the kind of CUV that can transform your life for the better. Whether it's power you seek, or just the latest and greatest, you will never be disappointed. So, please, choose us, and our sales team will be able to give you all of the help you need.